Our dedication, professionality and enthusiasm are aimed at a single purpose: customer satisfaction.
Hour history
---
The company F.lli Bertuzzi SRL was founded in Gardone val Trompia in 1963 and, for over 50 years, has operated both nationally and internationally in the production of metal structures and steel reels for cables as well as cables themselves.
Founded as a small blacksmith workshop, it quickly turned to industrial carpentry and specialized in the construction of steel reels thanks to the intuition of the founding partners and the collaboration with important companies in the area.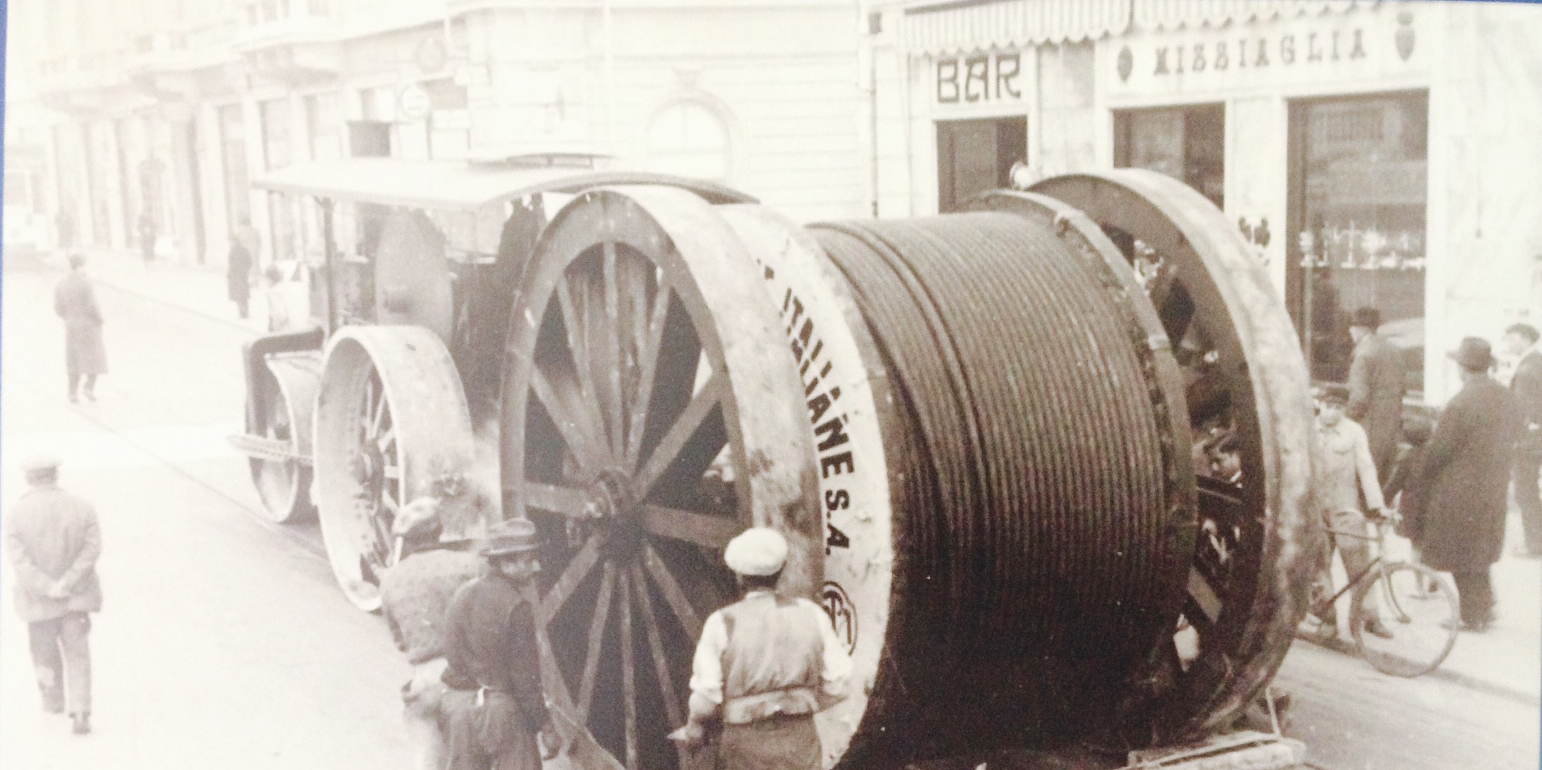 What we made
---
Within the company we build reels based on the customer's design or specification, thus meeting the particular needs of the client. The characteristic that distinguishes us is precisely the search for new and innovative solutions. Over the years we have designed and built reels of considerable size and capacity, that can even be separated, and which can be easily transported without specialised means.
Thanks to our products we have also contributed to making our main trading partners, which have obtained the Guinness Book of Records for the world's largest rope, excel.
We are chasing the future...
---
Since 2009, in order to meet the demands of ever-larger commercial products, we have moved to an operating site of approximately 6500 square meters in size within the municipality of Gardone val Trompia.
Within our company we have always had constantly improving machinery and equipment. We also have had suitable means that allow us to carry out maintenance work to recondition, straighten and modify used reels.
What makes us competitive
specializad carpentry
dynamism
High problem-solving capacity
advanced machinery
And much more …
Today the F.lli Bertuzzi srl is on the market as a flexible and dynamic company, with solid professional skills that allow us to be recognised as a leader in the construction of large steel reels.
The company's specialisation in the field of reels is such, that it allows us to start from the design, thanks to our collaboration with professionals, right up to the finished product.
Not only reels!
The company F.lli Bertuzzi, as with steel carpentry, also builds other products for the industrial market. In particular:
• Carpentry for shipbuilding;
• Construction of structures with beams;
• Realisation of sheet metal guards;
• Construction of containment tanks;
• Construction of platforms, balconies and basements;
• Supply of work benches, shelving and bins;
• Parts for machinery for quarries;
• Construction of saddles, baskets and platforms for trasporting aspins.
Starting in 2013, as a guarantee of what has been written of our company and good corporate organisation, we are certified according to the ISO 9001 Quality Standards.

What sets us apart our reliability, precision and tirelessness in searching for useful solutions for our customers. Decades of collaboration with our partners are the guarantee of the efficiency and seriousness of our company.
Our goal is to achieve quality!
Quality in the selection of materials, quality in the production phases, quality of the final product, quality of the company.